The Fitness Show 🏃‍♂️🏃‍♂️Walkfit™ Ideas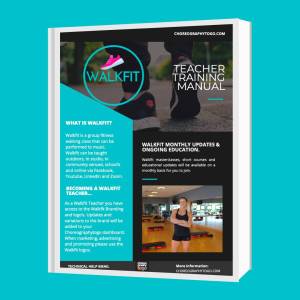 Walkfit instructor training is on it's introductory price offer
Join the latest Walkfit™ Teacher Training Course- Become A Walkfit ™Instructor!
Would you like to teach WalkFit and utilise my class plans, workouts, choreography and branding?
The Walkfit Instructor Training Consists of:
2  x 21/2 Hours Walkfit™ Teacher Training Workshop
Walkfit™ workshop with Rachel Holmes
Walkfit™ workshop with Kelly Reed
Walkfit™ courses with 5 Walkfit™ classes  in each.
*Walkfit Class choreography including 5 x 5 day Walkfit Classes.
Including:
*Power Walkfit
*Interval Walkfit
*Jog Walkfit.
*Mindful Walkfit
*Disco Walkfit
*House Walkfit
*Party Walkfit
*Walkfit Special Populations
*Walkfit Kids
* How To Teach Walkfit face to face and online.
*How To launch Your Walkfit Programme.
*Taking Walkfit into the community.
*Get Walkfit Logos, Branding, Marketing Materials, Press Releases, Facebook & IG Post Ideas.
*How To Make Walkfit Reels and Videos.
*Walkfit Manual.
PLUS NEW WORKSHOPS on Foot and Ankle Gait
Walkfit™ Balance Training
WALKFIT™ Strength Training
Find out more:
https://www.choreographytogo.com/product/walkfit-teacher-training-2/